Fair Play Comedy Theatre - News
Into 2016.....
Fair Play started the year with their Sports Guides and the opening ceremony for Stoke on Trent's year as 'European City of Sport'.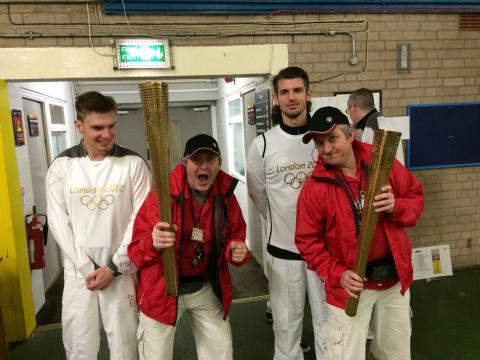 Australia
March 16 The year continued brilliantly with a month in Australia working at the WOMADelaide festival and the Freo Street arts Festival in Fremantle with a little holidaying and catching up with old friends in between. Nice!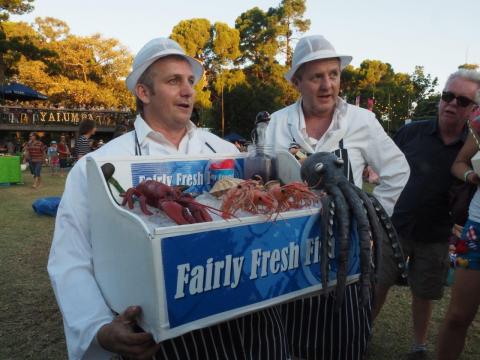 The company enjoyed a terrific 2015 finishing with....
September 15 Dismaland Fair Play's 'Notional Trust' walkabout was employed for two weeks at Banksy's installation in Weston Super Mare. We roamed the site in mock disgust at the 'art' on display and the type of people this was attracting to WSM. A petition was offered with the purpose of getting the place shut down and it collected an incredible number of signatures, messages and drawings ( most of them unprintable) from a huge range of celebrities both alive and dead.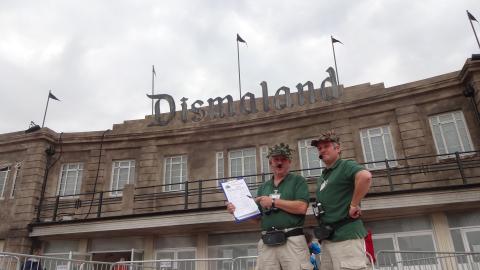 The Rugby World Cup
October 15 Our brand new act for the occasion 'The Hapsley Hernia's RFC' went down a storm at stadiums and events all over the country including Twickenham and the Millennium stadium. They put us onstage with the Fijian dancers before Englands first match with the Pacific Islanders which was very memorable. Fantastic atmosphere at every match. If only we'd got the Fair Play helicopter up and running to get us out again after the matches…..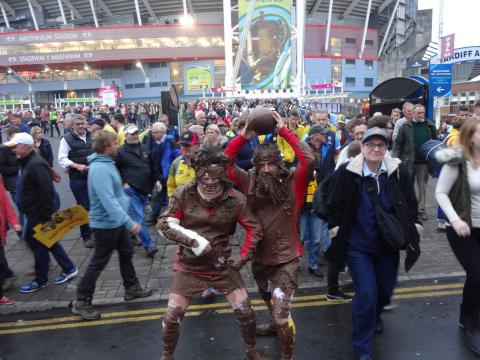 Christmas at the Spiegeltent
Nov/Dec 15 Our newish Xmas act 'The Elvish Pressies' had a long run as part of a dinner cabaret in the Spiegeltent at the waterfront in Bristol. Terrific acts and some great 's-Elfies' taken beforehand with the clients. More pictures of all of these events are available on the relevant pages on our web-site. Please have a look!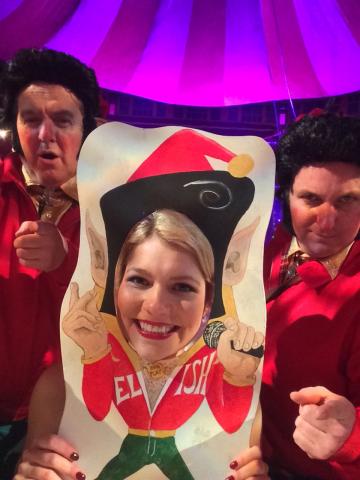 coming soon.....
Fair play are taking 5 acts to Glastonbury as part of our 20th year celebrations. Lots of fun with many old friends coming to help us out. Spacemen costumes are being remade in 50's retro futuristic style in time for Farnborough air show where they will be debuting in July. They were last made for the Millenium Dome so probably due and up-date…. 'Rambling on' enjoyed 3 great days at the RHS show in Cardiff recently and is the focus of Fair Play's ambitions this year with many further developments to the act planned. See you soon i hope!